Fishbone Halloween Exclusive Shirt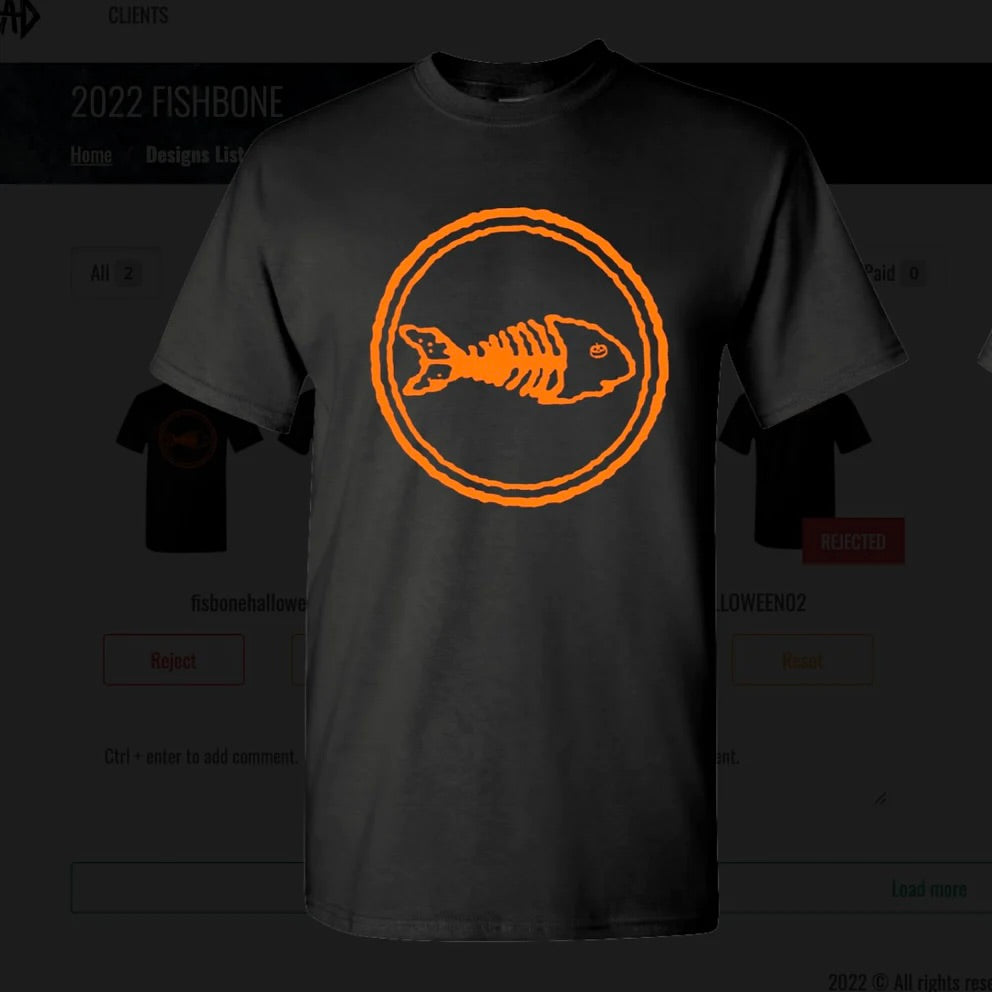 Ok y'all... Here it is... Our exclusive limited Halloween show shirt.  We made these for our show with Cypress Hill on their Haunted Hill show.
We have limited left, so hit that buy button before they are gone.
Shout out to the EX US Soldiers, We know the shipping cost is bananas and we feel your pain.  We are working on a solution, but we don't have one for this shirt yet.