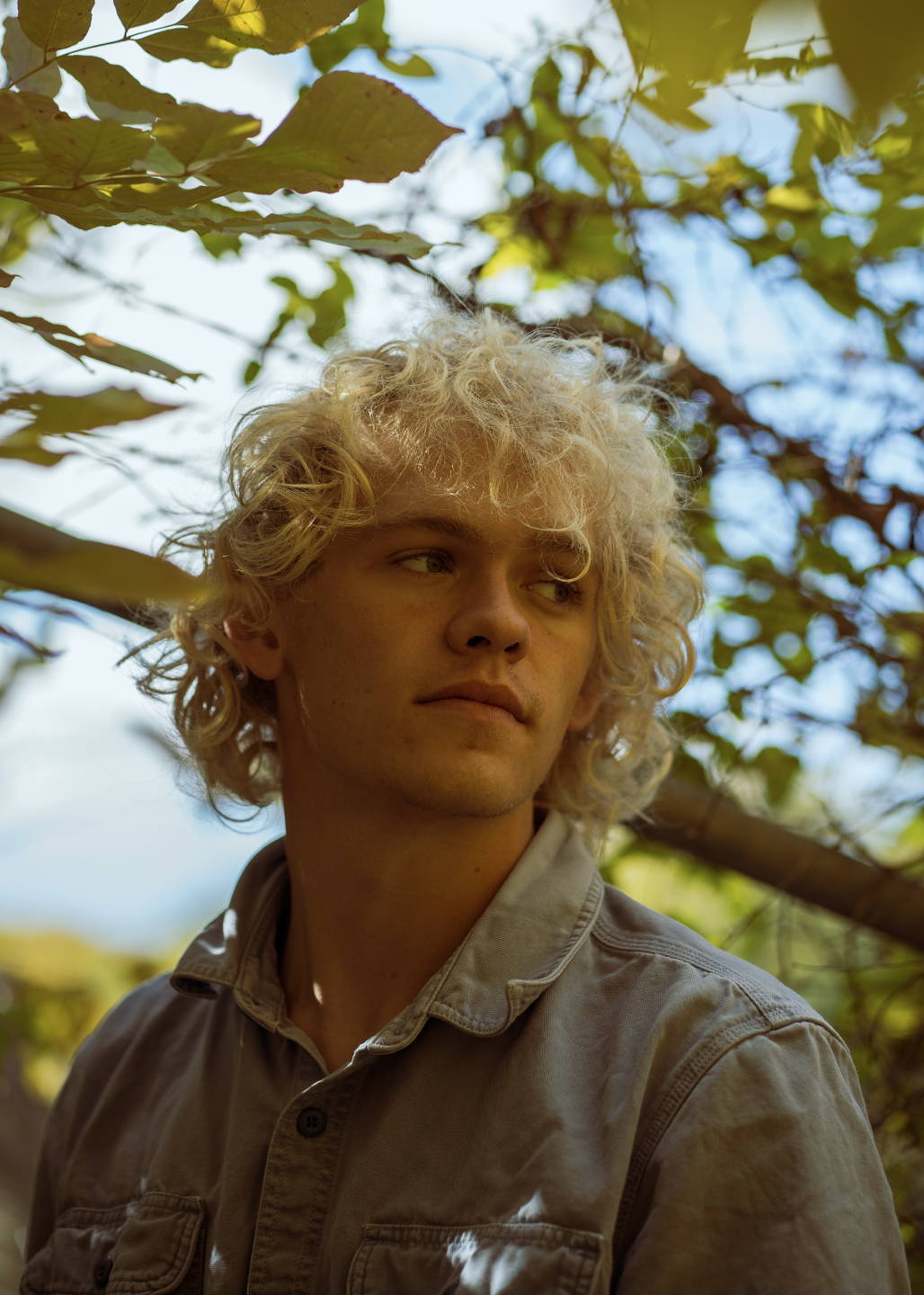 Connor McLaren is a psych-folk artist from Bloomington, Indiana.
Touted as the American Liam Gallagher, but friendlier, Connor builds his music on a faded denim foundation (think Dylan or The Who) with lyrics that tell a thousand stories (think Todd Snider or Lou Reed). Despite his mostly throwback Troubadour aesthetic, Connor offers up the occasional shiny object (think Mike Posner or Billie Eilish) and distinct love for Reggae thanks to his yearly pilgrimage to Jamaica.

in 2021, Connor and his brother Alec, began setting up outside of their favorite bands' concerts. They'd play on the street amidst droves of music fans exiting venues, accepting generous donations to their "Weed Fund" tip box. These DIY antics got the attention of NoiseCo founder Ben Kweller, who invited the brothers to Texas to write and record.

In the spring of 2022, Connor signed with The Noise Company to release his forthcoming debut album, Innocence, due out on 4/20 2023.