Angelo Moore Solo Album • Vinyl Pre-order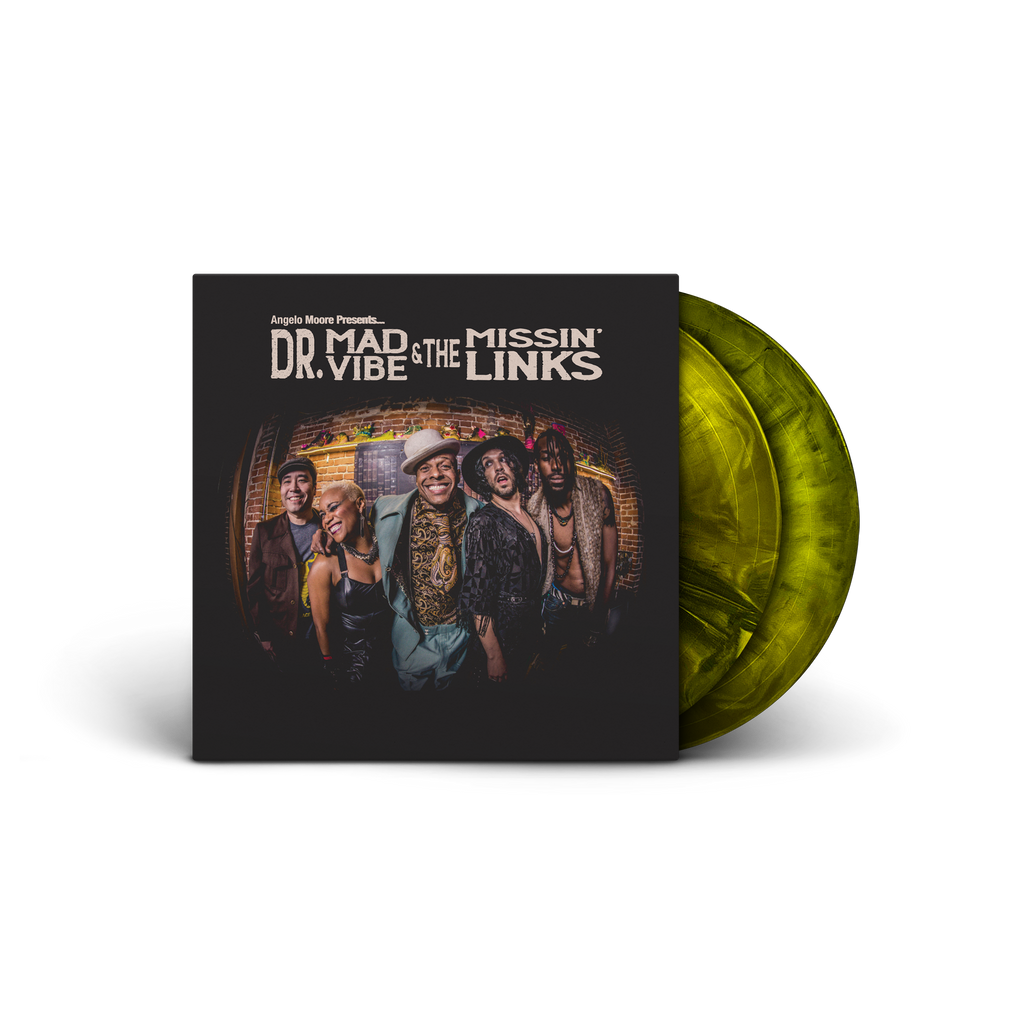 Angelo Moore presents...
Dr. Mad Vibe & the Missin' Links
T H E   D E B U T   A L B U M
The electrifying Fishbone front man brings you his Mad Vibez for the first time on 180 gram virgin vinyl! The album will be released in 2024 but you can Pre-order it now to secure your copy. This is an extremely limited run of 500 units and once they're gone, they're GONE!
• Limited pressing: Only 500 units worldwide


• Disc qty: LP2 (sides A, B, C, D)
• Vinyl weight: 180 grams
• Vinyl color: Black 'n' Gold Swirl
• Jacket style: Gatefold


• Booklet style: 44 page Lyric book printed on 150gsm art paper with Gloss machine finish


• Catalog number: NSCO-046
• UPC: 858565003680